So here we are at the third word of the title, TEA. While I am a coffee drinker, I do also love a good cuppa. So let's take a look at some facts and features
---
http://theteaspot.com/tea-traditions.html According to Chinese legend, tea was born in 2727 BC, when the Emperor Shen Nong was purifying water in the shelter of a tea tree, and several leaves blew into the pot. The resulting brew, of superb fragrance, color and taste, made the emperor rejoice. Tea soon became a daily drink in Chinese culture.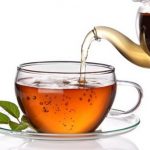 ---
From Yellow God Tea Buds to Panda Dung these teas are truly unique and EXPENSIVE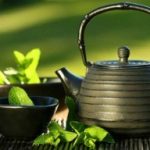 ---

  The Six Immutable Laws of Tea Storage
Storing tea can be very simple. If you keep your tea in an airtight container and then store your container in a dark, cool, dry place free from strong odors, you will likely consume it before you begin to notice any degradation in aroma or taste. Looking a bit deeper into tea storage opens up a bit more complexity

---
http://www.consumersearch.com/tea-kettles  One kettle might seem just like another, but there's a world of difference in how these basic appliances perform. The best tea kettles heat up quickly, stay cool enough to touch, and are easy to control as you pour.

---
So there you have a taste of tea. That should do it for now

---
Imagination is never Still. The marks we make are Verbs